Dr. Palmer was born and raised in Shreveport, Louisiana and graduated from Captain Shreve High School. He received his bachelors degree from Louisiana State University and his Doctorate of Dental Surgery (D.D.S.) from Louisiana State University School of Dentistry in New Orleans in 1984. He has been practicing family dentistry in Shreveport since that time.
He has been married to his wife, Helen, since 1987. They have two children, Hunt and Grace.
Dr. Palmer believes in giving back to the community that supports him. He has served on the boards of various community organizations, including the Chamber of Commerce, the American Cancer Society, the South Shreveport Rotary Club, the Independence Bowl, and The First United Methodist Church. Dr. Palmer also believes in using his career skills to help those less fortunate. He therefore volunteers his time to provide dental care at the Shreveport Bossier Rescue Mission for the homeless, the Shriners Children's Hospital, and the Children's Dental Clinic.
When his children were younger he enjoyed coaching their youth sports teams, but now golf and LSU sports are his passions.
In the 32 years that Dr. Palmer has been practicing dentistry in Shreveport, he has most enjoyed the long term relationships he has established with his patients and their families. He prides himself on providing quality dental care for his patients, but also really cherishes the friendships that he has made over the years with these patients. People who know Dr. Palmer call him Rusty.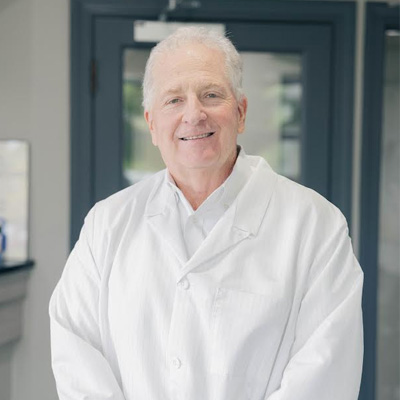 Our Location
6150 Line Ave

Shreveport
,
LA
71106
Existing Patients: (318) 868-5726
New Patients: (318) 716-7006
Follow Us